Temporary Medical Staffing Solutions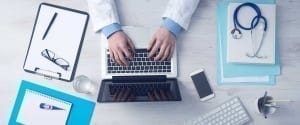 Many in the healthcare industry are scratching their heads about how to attract hard-to-find nurses, pharmacists, radiology technologists and pharmacy technicians. According to Experts variety is the best approach, including the use of Internet technology and traditional approaches. Bottom line is that there's nothing that's a sure bet. Recruiters have the need to be doing a variety of different things to hopefully pull the Candidates that they're seeking.
The use of Internet technology can have an immediate, positive impact on healthcare industries recruitment practices by streamlining the identification, interviewing, and hiring processes for candidates for healthcare positions. This technology, known as e-recruitment technology, enables human resources staffs to use their time productively by automating these processes and providing the information necessary for making appropriate hiring decisions.
StaffingSoft Recruitment Software offers the advantage of quick identification and hiring of appropriate candidates, which is particularly important given today's shortages of candidates for some clinical positions, especially nurses, physical therapists and pharmacists. Missing an opportunity to hire a suitable new employee because of a lengthy and cumbersome interviewing process is frustrating and expensive.
The process of assembling a list of suitable applicants requires a host of time-consuming tasks, including making appointments for telephone and in-person interviews, updating potential employees on the hiring process, tracking each candidate through the interviewing process, and verifying skills, degrees, and background.
E-recruitment technology like StaffingSoft Applicant Tracking System can automate and track each of these tasks, allowing recruiters to focus on the strategic goals of workforce planning and hiring for hard-to-fill positions. StaffingSoft Recruiting Software allow healthcare organizations with multiple hospitals in one employment market to share candidate applications and information, integrate payroll and other human resources systems, and combine reporting and planning functions.
E-recruiting allows hiring executives to publicize a job opening widely and almost immediately by typing a job description into the e-recruitment system. The system can post the opening on thousands of Web sites, including general job-search sites, niche sites devoted to specific industries, and professional association sites. Sites may be free to both the hiring organization and the applicant, or may require the hiring organization to pay a fee to post jobs. The technology has the ability to recommend Web sites that draw visitors looking for specific types of jobs.
StaffingSoft Recruitment Software facilitates process improvements within healthcare organizations that lead to more consistent staffing and, consequently, greater strength in a competitive marketplace. Although technology alone cannot solve staffing problems in the healthcare industry, healthcare organizations that use e-recruiting technology can increase the efficiency and cost-effectiveness of the candidate selection and hiring process and potentially reduce turnover rates.
More Information
StaffingSoft is an enterprise-wide Applicant Tracking System Recruiting Software featuring a suite of tools that effectively integrate and manage talent recruiting, retention, and management from internal staff, to outside vendors, to candidates globally.