Legal Notices
Welcome to STAFFINGSOFT.com. STAFFINGSOFT.com and its affiliates provide their services to you subject to the following notices, terms and conditions which apply to your use of any part of the STAFFINGSOFT.com Website each time that you use it. You will not be able to fully utilize the STAFFINGSOFT.com Website until you complete the required information requested on the registration form (see our privacy statement). By registering as a user or using any part of this Website, you agree to be subject to the rules, guidelines, policies, terms and conditions applicable to such service.
COPYRIGHT
The entire content of this Website, including but not limited to text, graphics, logos, button icons, images, audio clips and software, is the exclusive property of STAFFINGSOFT.com or its content suppliers and is protected by U.S. and international copyright laws. You may print and download portions of this content solely in connection with your use of the services provided on this Website as an information resource. In downloading materials from this Website, you agree not to change or delete any proprietary notices, trademarks and the like from any materials provided therein. Any other use, including copying, modification, redistribution, publication, display, performance or retransmission, of any portion of this material is strictly prohibited without the express written consent of STAFFINGSOFT.com. Copyrighted material of third parties is used only with their express permission.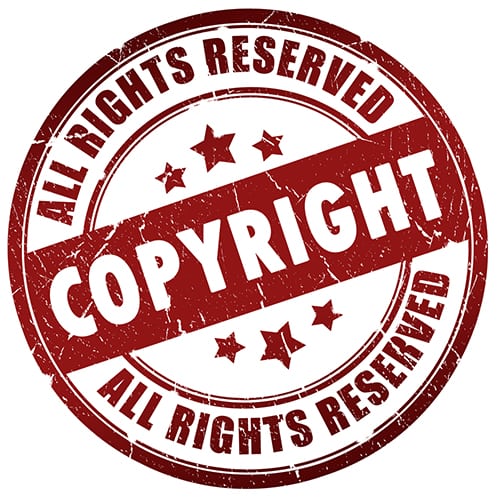 All title to, ownership of and rights in and to the software used to operate the STAFFINGSOFT.com Website, including any enhancements, improvements, additions to or works derived therefrom, belongs to STAFFINGSOFT.com or its software suppliers, unless specifically provided otherwise in a written agreement to which STAFFINGSOFT.com is a party, and is protected by U.S. and international copyright laws.
PATENT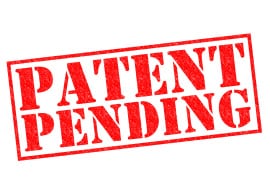 This site is covered by one or more U.S. patents which are currently pending.
USE OF SITE
STAFFINGSOFT.com reserves all rights to limit, restrict or terminate access to the Website for no reason or any reason whatever, including, without limitation, if STAFFINGSOFT.com believes that user conduct violates applicable law or is harmful to the interests of STAFFINGSOFT.com and its affiliates.
This Website or any portion of this Website may not be reproduced, duplicated, copied, sold, resold or otherwise exploited for any commercial purpose that is not expressly permitted by STAFFINGSOFT.com.
DISCLAIMER
STAFFINGSOFT.COM PROVIDES THE WEBSITE ON AN "AS IS" AND "AS AVAILABLE" BASIS AND WITHOUT WARRANTY OR CONDITION OF ANY KIND, EXPRESS OR IMPLIED. EACH USER AGREES THAT USE OF THE WEBSITE IS AT THE USER'S SOLE RISK. STAFFINGSOFT.COM DOES NOT GUARANTEE IN ANY WAY THE RESULTS OF ANY TRANSACTION FOR WHICH THE STAFFINGSOFT.COM WEBSITE WAS UTILIZED. IN ADDITION, STAFFINGSOFT.COM EXPRESSLY DISCLAIMS ALL WARRANTIES OF ANY KIND, INCLUDING, BUT NOT LIMITED TO, IMPLIED WARRANTIES OF TITLE, MERCHANTABILITY AND FITNESS FOR A PARTICULAR PURPOSE AND NON-INFRINGEMENT. STAFFINGSOFT.COM MAKES NO REPRESENTATION OR WARRANTY OF ANY KIND AS TO THE OPERATION OF THE WEBSITE OR THE INFORMATION, CONTENT, MATERIALS OR PRODUCTS INCLUDED ON THE WEBSITE.
Although STAFFINGSOFT.com believes that use of the materials available from its Website will facilitate your recruiting and employment practices, STAFFINGSOFT.com makes no representation or warranty that such materials comply with applicable federal and state employment laws and regulations. Any and all materials available from this Website are considered general guidelines to practical techniques for recruiting and employment practices and are not intended as legal advice and should not be so interpreted or relied on as providing all information relevant to analysis of legal issues in any specific case. Any questions regarding legal issues arising out of the use or application of the suggested processes and techniques should be referred to the users own legal counsel.
Although some states do not permit vendors of goods to disclaim implied warranties, you agree that STAFFINGSOFT.com does not sell goods, unless specifically stated otherwise, and that due to the limited nature of STAFFINGSOFT.com's involvement in transactions in which its Website is used, those restrictions on disclaimer of warranties do not apply to STAFFINGSOFT.com.
LIMITATION OF LIABILITY
As a condition of user registration on the Website, and in consideration of the services provided by STAFFINGSOFT.com, users agree that neither STAFFINGSOFT.com, nor any officer, affiliate, director, shareholder, agent or employee of STAFFINGSOFT.com will be liable to any user or any third party for any direct, indirect, incidental, special, punitive, or consequential loss of profits, loss of earnings, loss of business opportunities, damages, expenses, or costs resulting directly or indirectly from, or otherwise arising in connection with:
The use of the Website by the user, including but not limited to damages resulting from or arising from user's reliance on the Website, or the mistakes, omissions, interruptions, errors, defects, delays in operation, non-deliveries, missed deliveries, transmissions, eavesdropping by third parties, or any failure of performance of the Website;

The termination of user registration by STAFFINGSOFT.com pursuant to the terms and conditions;

The failure, or alleged failure, of any product purchased or transferred pursuant to the Website to conform to any specifications or terms, whether published on the Website or not;

The breach, or alleged breach, of any warranty, express or implied, relating to any such product or shipment; or

Government restriction, strikes, war, any natural disaster or any other condition beyond STAFFINGSOFT.com's reasonable control. The limitations set forth in this section do not apply to the gross negligence or willful misconduct of STAFFINGSOFT.com and its affiliates (excluding Website users), subcontractors, employees, and agents, which, but for this provision, would give rise to a course of action in contract, or any other legal doctrine.
LEGAL COMPLIANCE
Users agree to comply with any applicable local, state, federal and international laws, statutes, rules and regulations relating to the Website.
WEBSITE DOWNTIME
STAFFINGSOFT.com reserves the right to make the Website unavailable from time to time for any reason and at any time without prior notice. In no event will STAFFINGSOFT.com be liable to any party for any loss, cost or damage that results from any period of down time occurring at the STAFFINGSOFT.com Website.
WEBSITE MODIFICATION
These terms and conditions may be modified by STAFFINGSOFT.com at any time. The effective date of such modifications will be the date the revisions are so posted on the Website. Without limiting the generality or effect of the foregoing, we may also change the Website or add, delete or modify some or all of our services at any time at our sole discretion. By accessing and using this Website, you agree to become and remain familiar with the terms and conditions that govern its use, as they may exist from time to time. Your failure to understand the terms and conditions that apply to your use of the Website will not relieve you of your obligations under those terms and conditions.