The Desktop Manager includes your common used module such as multi-user calendar/scheduling, cloud based Email system, Personal Dashboard, and ability to view all your active candidates.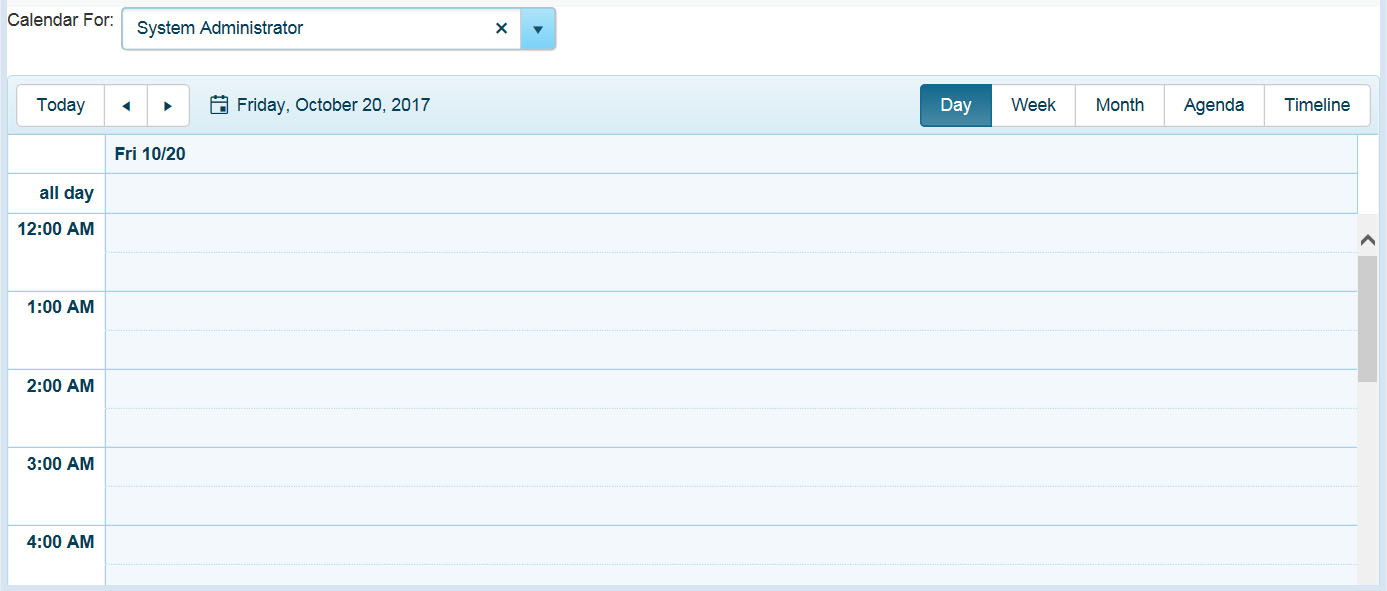 The Jobs Manager streamlines the process of managing job requisitions. From creating new requisitions to posting them on third party job boards to posting them on your corporate web site, StaffingSoft's Job Manager simplifies the process.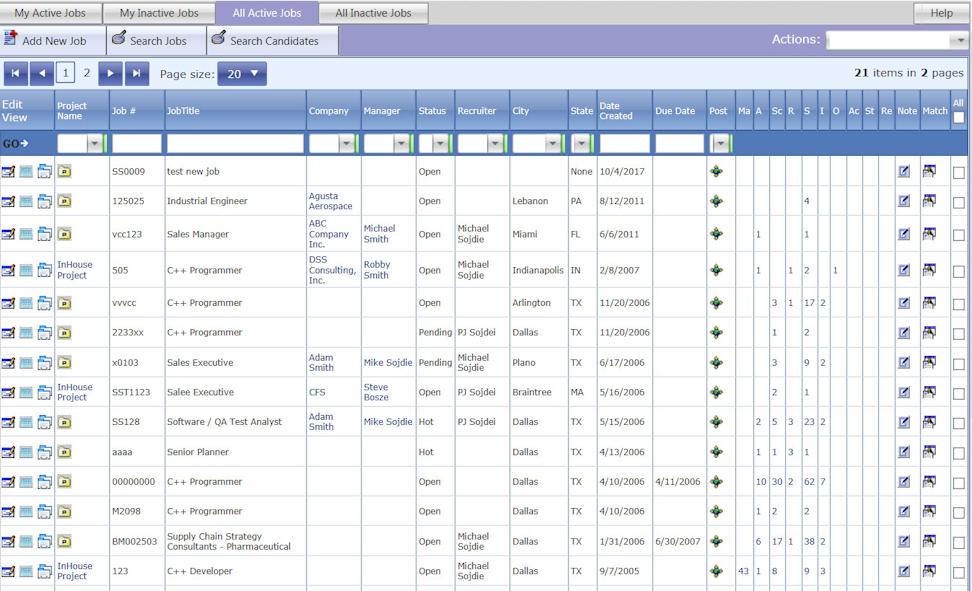 The Resume Manager gives you the tools you need to both manage incoming resumes easily and increase communication as you work with those resumes stored in your system.
The Resume Crawler gives you the capabilityto search our partner's job sites resume databases in search of the desired candidates and directly download such resumes in to you system for future consideration.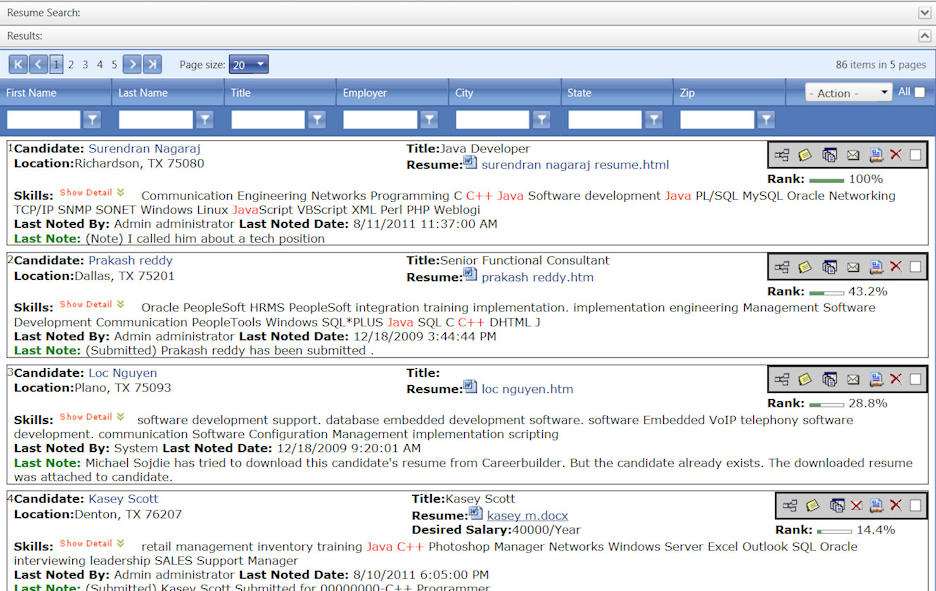 The Contact Manager is a feature rich integrated contact management system ("CRM"). The Contact Manager is divided into "Candidate Contacts" to manage your candidates and "Company Contacts" to manage your Hiring Managers/Clients.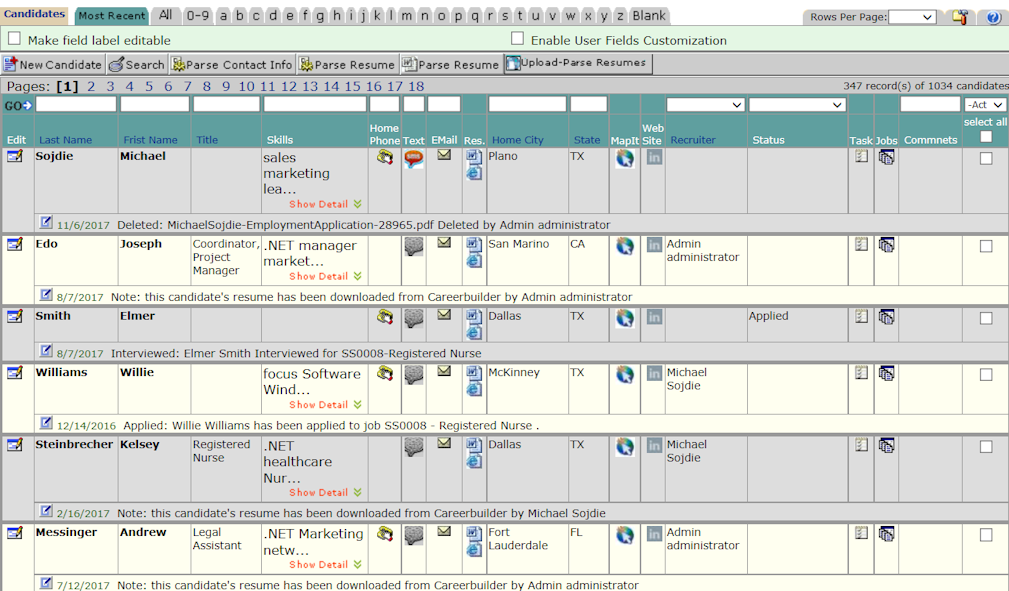 The Onboarding Manager provides you with fully automated and customizable onboarding workflow, so that you can manage and track the new employee's onboarding process at ease.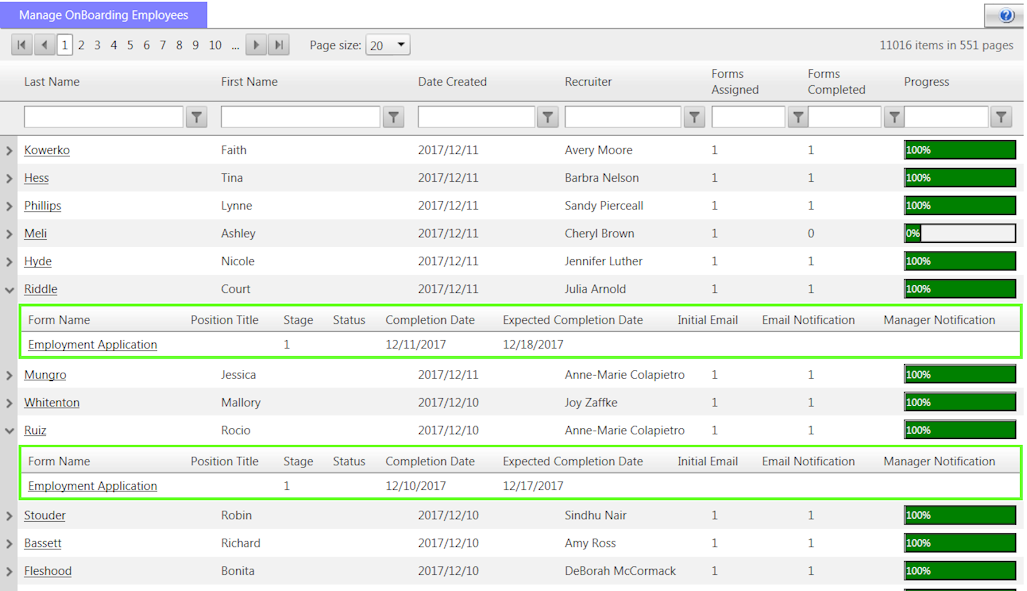 The Report Manager provides a flexible and powerful way to track and report data.
The Reports Manager provides many built in reports enabling you to quickly and easily generate reports most needed by HR and Recruiting professionals. StaffingSoft also allows you to create your own custom repots using StaffingSoft's Custom Report Wizard. Custom reports are designed to give you a WYSIWYG (What You See Is What You Get) reporting environment.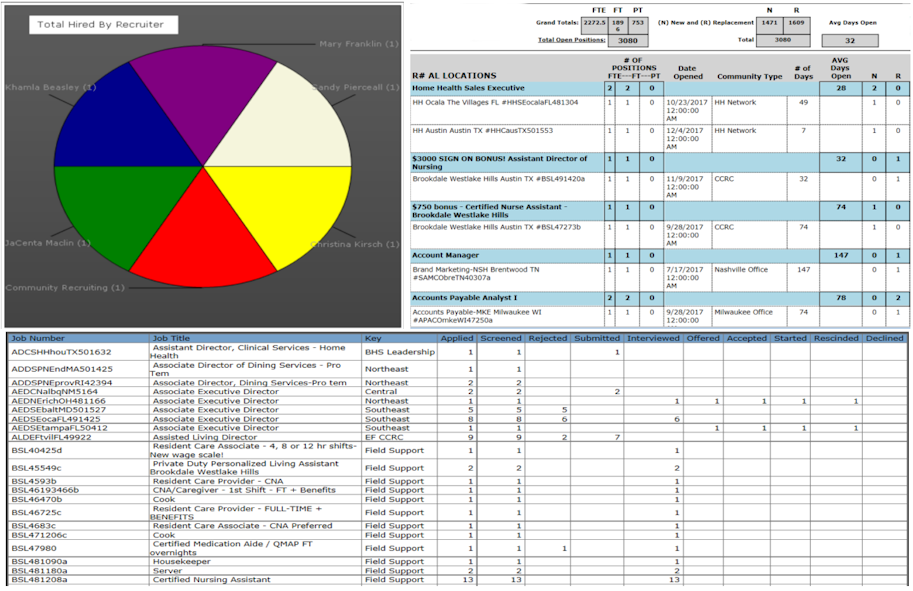 Ability to create batch of personalized letters using mail merge tags for bulk emailing.